Patient Care Coordinator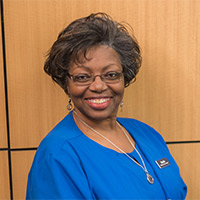 Brenda is the smiling face who greets you upon your arrival at Oakland Hearing Aid Center in Farmington Hills. She is usually the first voice you hear when calling to schedule an appointment or address any concerns. Brenda has been with Oakland Hearing Aid Center since June 2013, but has been employed by the Rontal Clinic for 27 years.
Her favorite pastimes are spending time with her three grandchildren, walking nature trails at local parks and cooking.